We are now here on Gran Canaria for the second week and this weekend we are looking for unique artisanal products that can only be found here on this island.
After some research we came across a special kind of "flower" cheese and locally grown coffee, which is apparently the only coffee plantation within Europe. Both can be found in the north-west of the island which makes that a perfect combination for an inland day trip.
Santa María De Guía
We asked locals where we could find this unique "flower" cheese "Flor de Guía" here on the island, and the recommendation was "La Bodega", a famous corner shop in the old town of Guía.
It's a 30min drive along the north coast, where we pass several natural pools and busy surf spots, which we obviously save to our ever growing list of places we want to visit while we are here on Gran Canaria.
According to Google Maps we should also find a little square in front of the church Iglesia de Santa María de Guía, but when we arrive we find that square unfortunately under construction. So we park our car in one of the side streets and walk directly to La Bodega de Guía.
We find a beautifully renovated corner shop, that's run by the family that is producing the "Flor de Guia" cheese, already for 4 generations - and it's still hand made with no machines.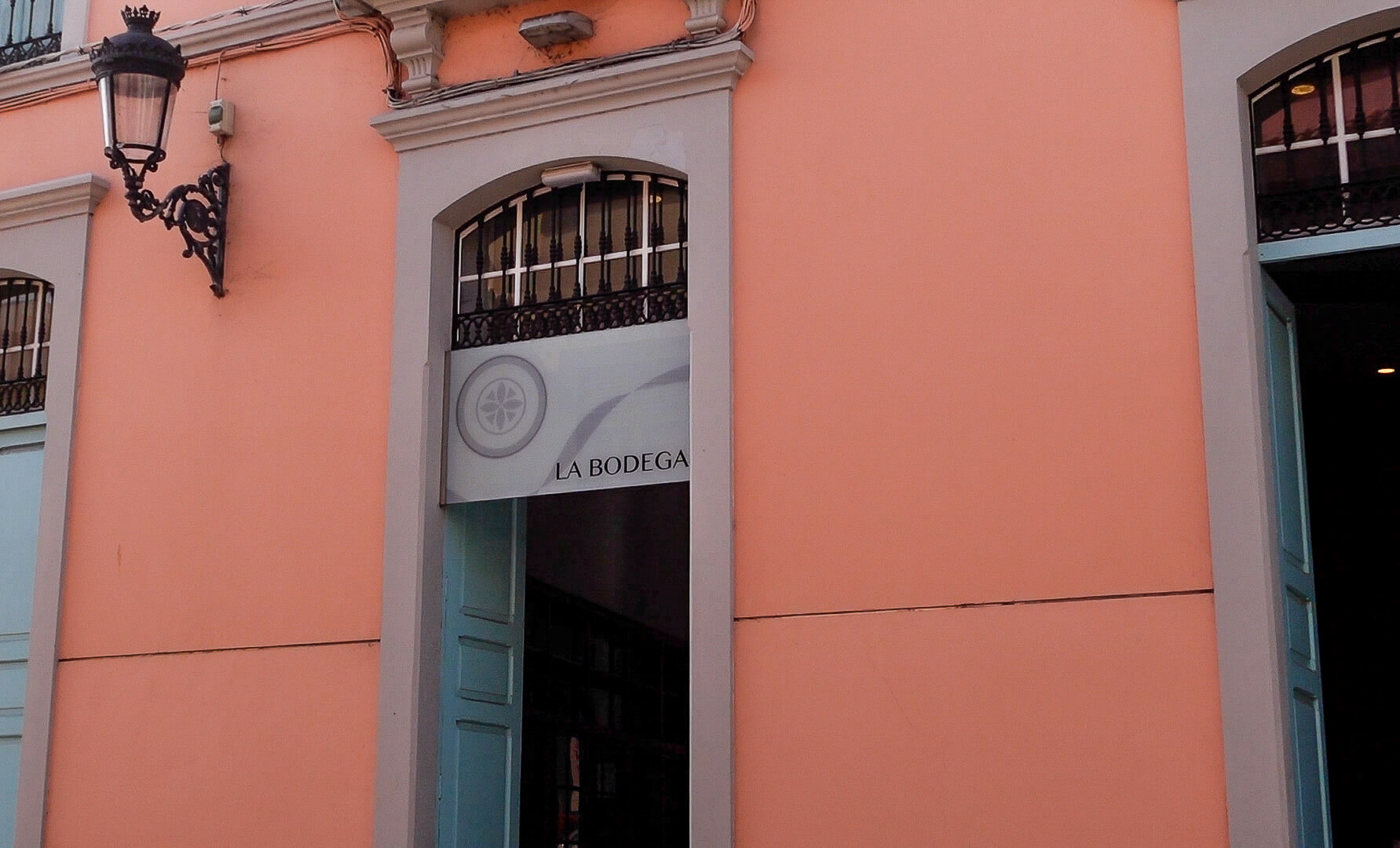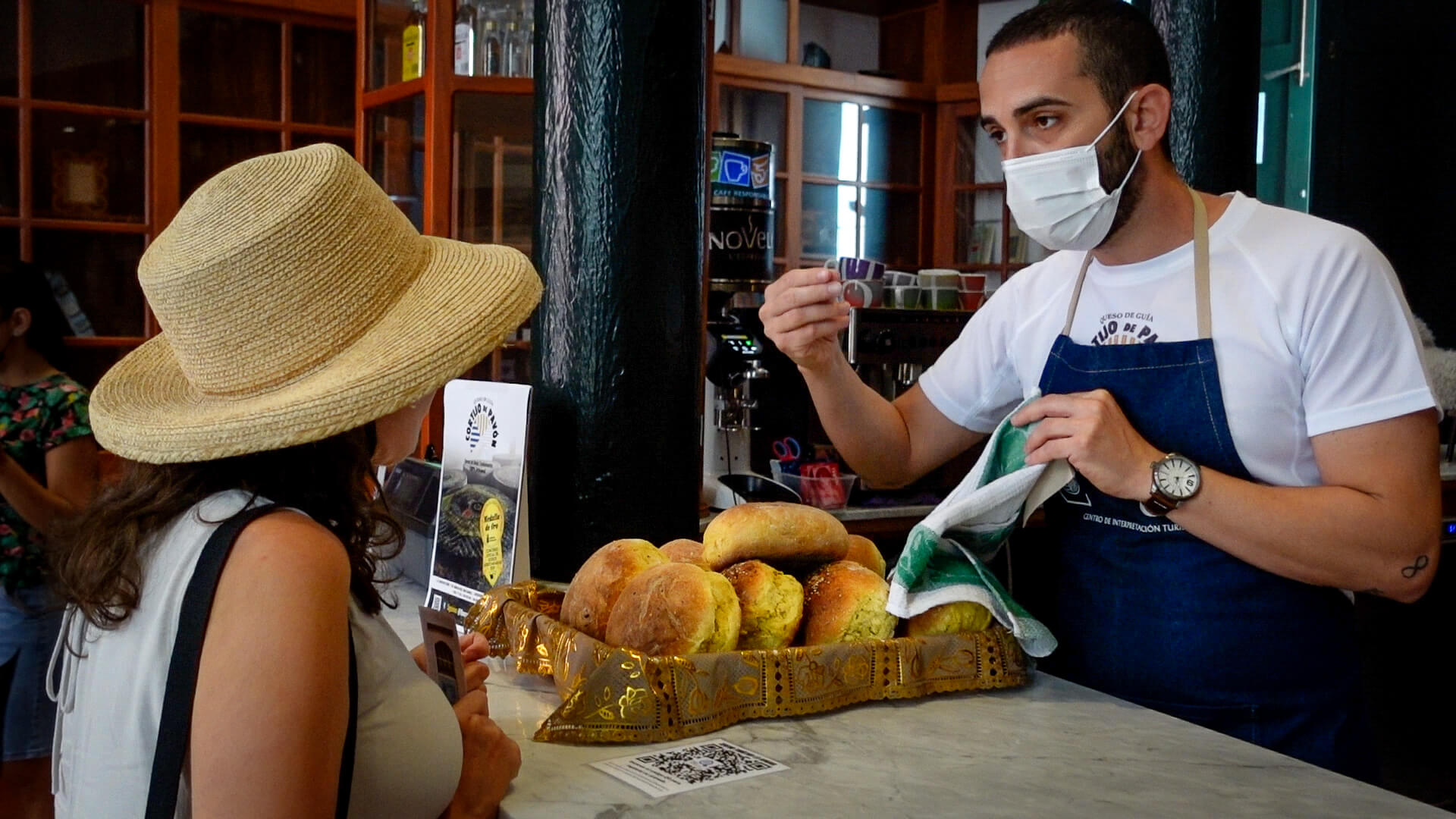 We order a cheese plate with 4 different cheeses, and a mixture of dried potato bread with different flavours. While two of the cheeses are made of sheep's milk matured 1 and 4 month, the third is made of cow's milk and the "Flor de Guía" cheese is made with a mixture of cow's and sheep's milk.
The use of animal rennet and vegetable curd obtained from the thistle flower is what makes this cheese different to all the other cheeses produced on the island.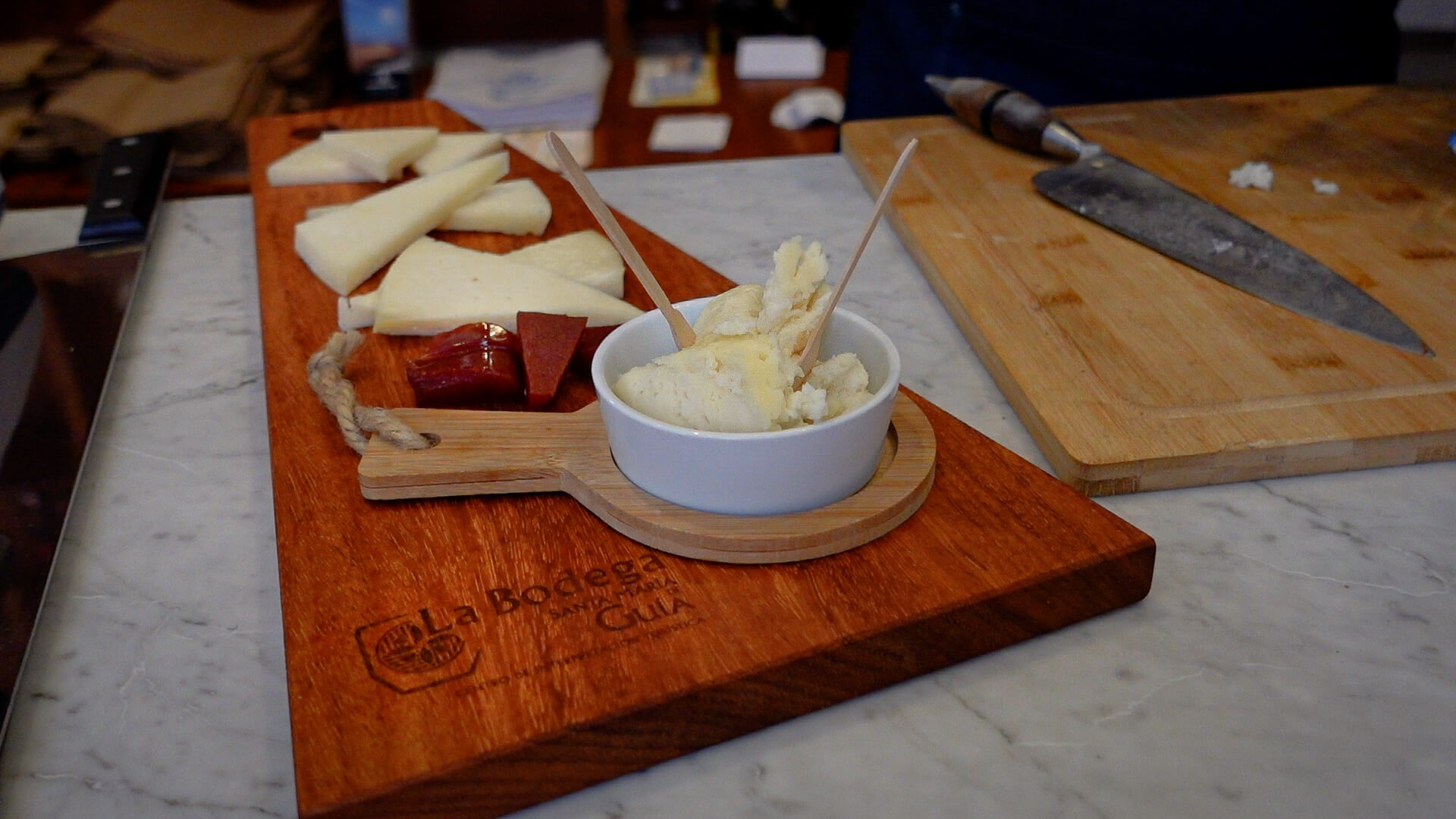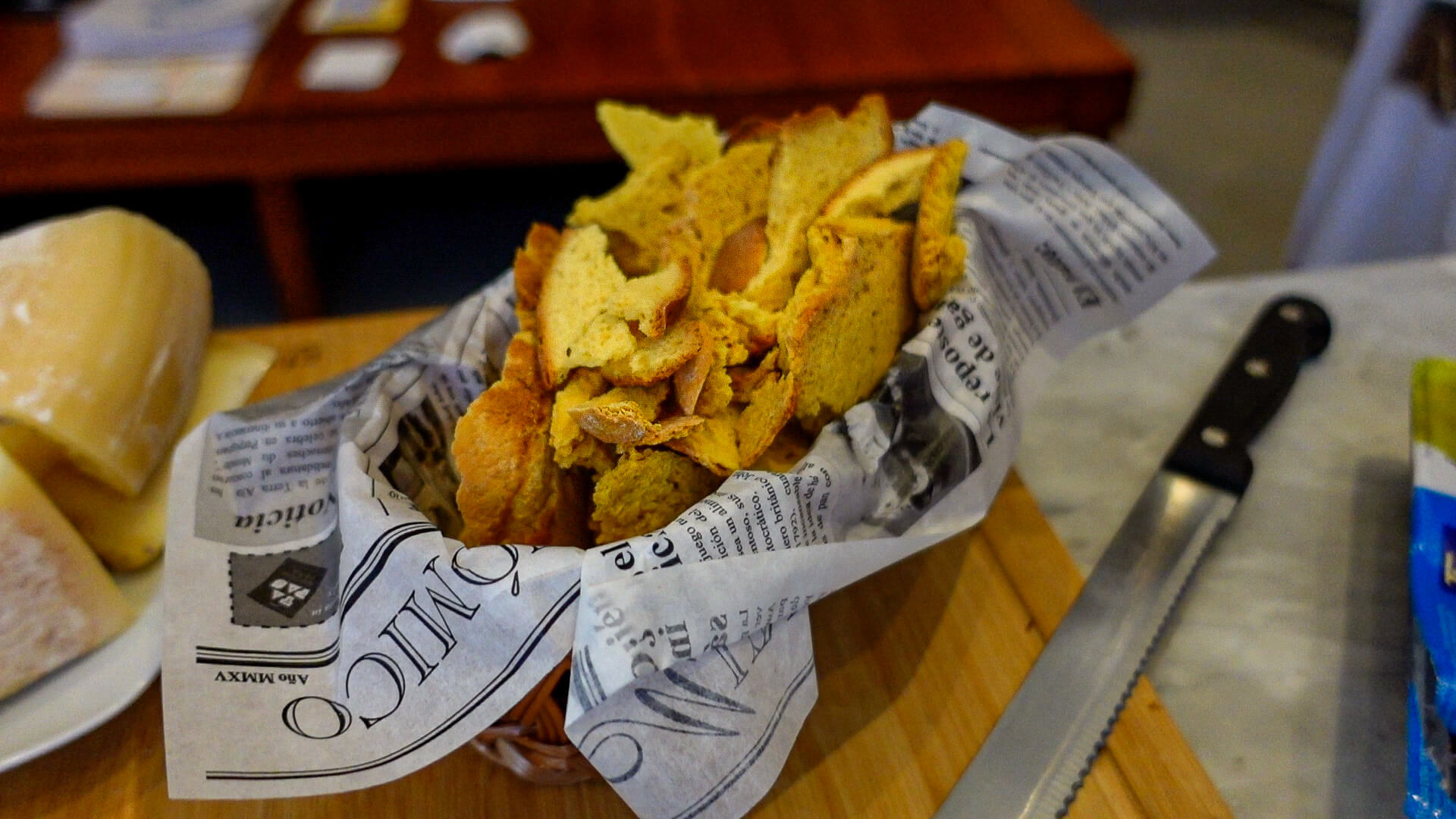 The cheeses have a distinguished characteristic flavour, but are overall quite mild and very pleasant to eat.
The store owner is super friendly and while they aren't speaking much English, it's enough to communicate and even get a bit of background behind the famous cheese and the family that is producing it.
It's beautiful to see how a young generation is continuing a traditional family business and turns it into such a special place.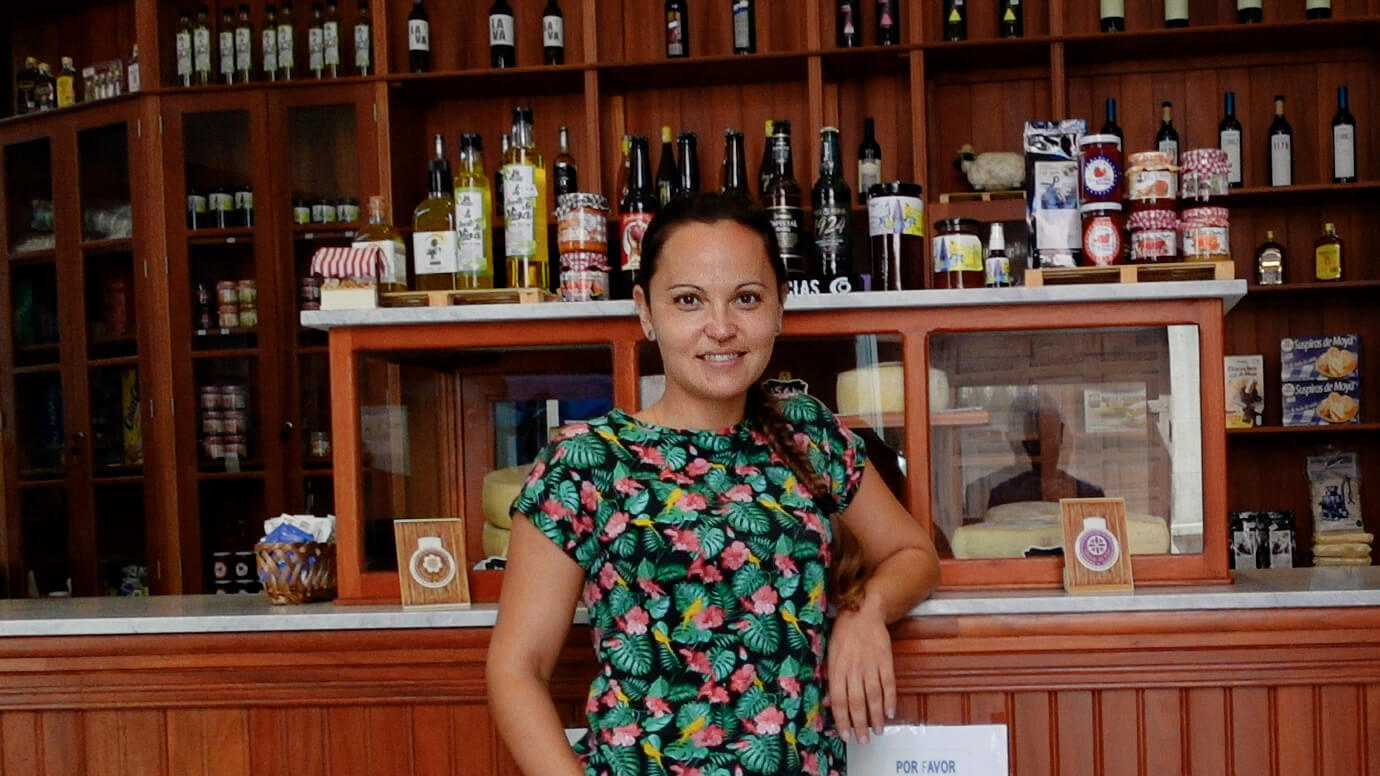 We take our time, enjoy the selection of cheeses, and finish off with a really good espresso before we head off to our next destination for the day.
El Valle de Agaete
It's a 20 min drive from Guía to Cafe Platinium which is located in "El Valle de Agaete" (Agaete Valley).
We arrive at the perfect time as a small group of visitors is just finishing off their visit and we are the only guests at the coffee plantation.
We decide to take the tour through the coffee plantation followed by a tasting which costs EUR10 per person that turns out to be a really good value for the entire experience.
Natanael, who is a really fun guy, is leading us with his perfect English through the coffee plantation which also includes a wide range of fruit trees, attracting lots of bees which are an important part of this bio farm.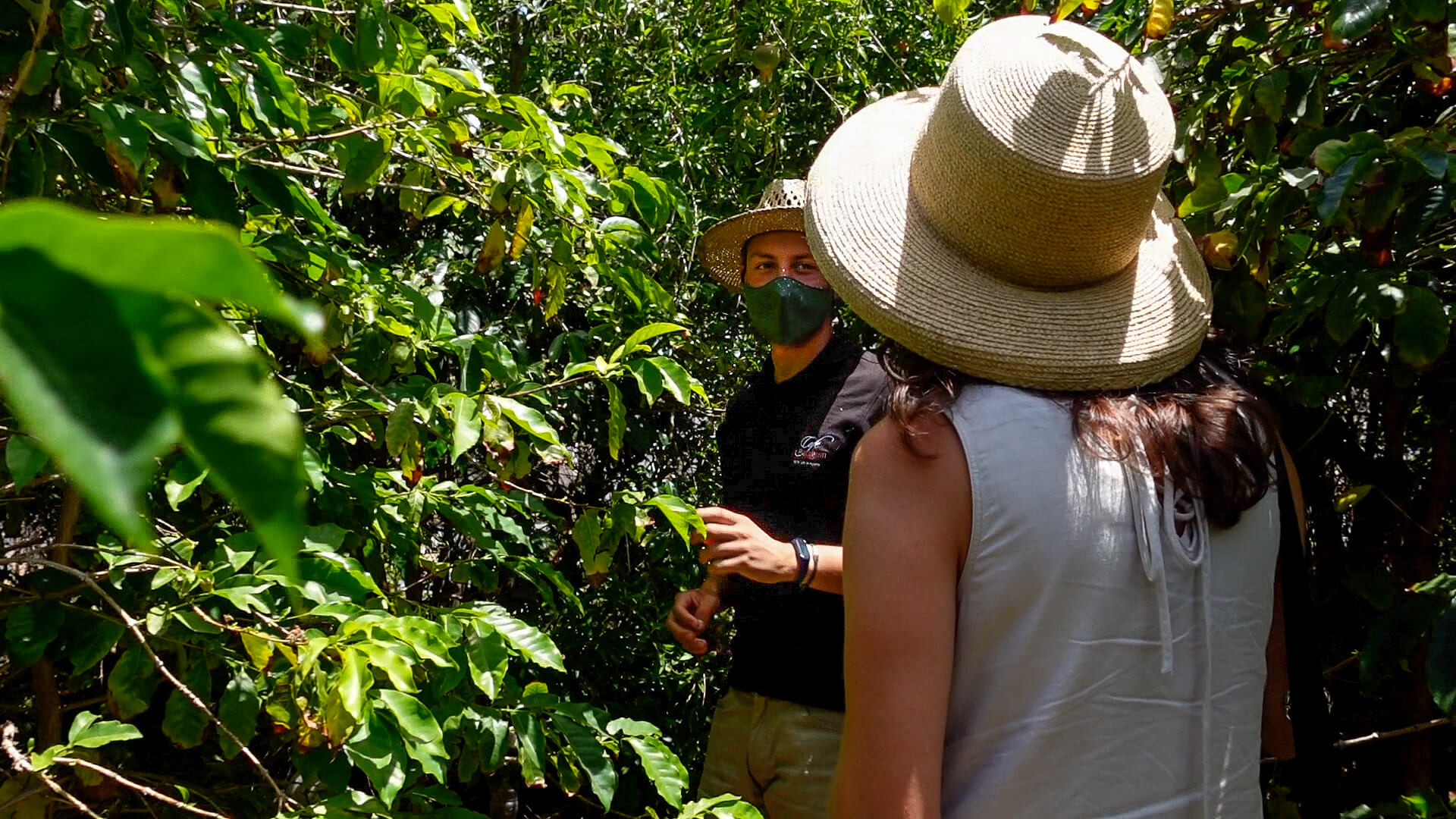 He shares a lot of interesting stories and facts around this coffee plantation (which is the only one in Europe) as well as their farming and the island in general.
After the tour through the plantation, we sit down in that lovely shad and enjoy freshly brewed coffee, with local pastries, coffee jam, local cheese and a glass of banana wine where we continue to chat and get great "local" tips for or remaining time here on Gran Canaria.
After enjoying all that offered deliciousness, it's time for the last part of the tour which is hand roasting a small batch of coffee beans, just like in the old days. I'm not ding a great job a steering the beans, which ends up burning a lot of them, but it demonstrates the process of roasting.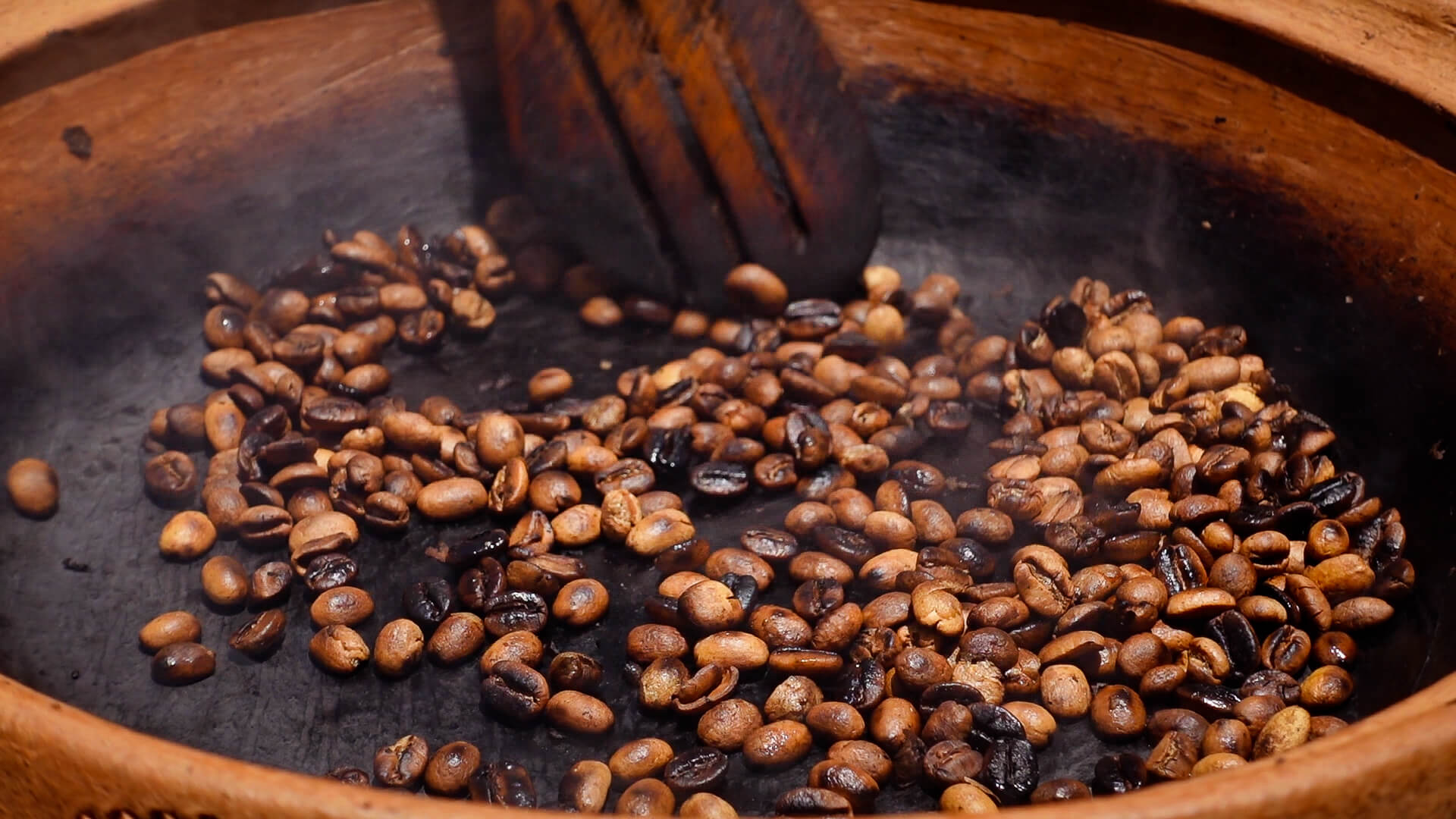 There have been many interesting aha moments during this tour but I'm most fascinated how they pick the coffee "fruits" by hand (to not destroy the stems) and how 1kg of fruits ends up being just 100g of roasted coffee after going through the entire process. It's a very labor intensive process which is something that we aren't really present when enjoying our cup of coffee.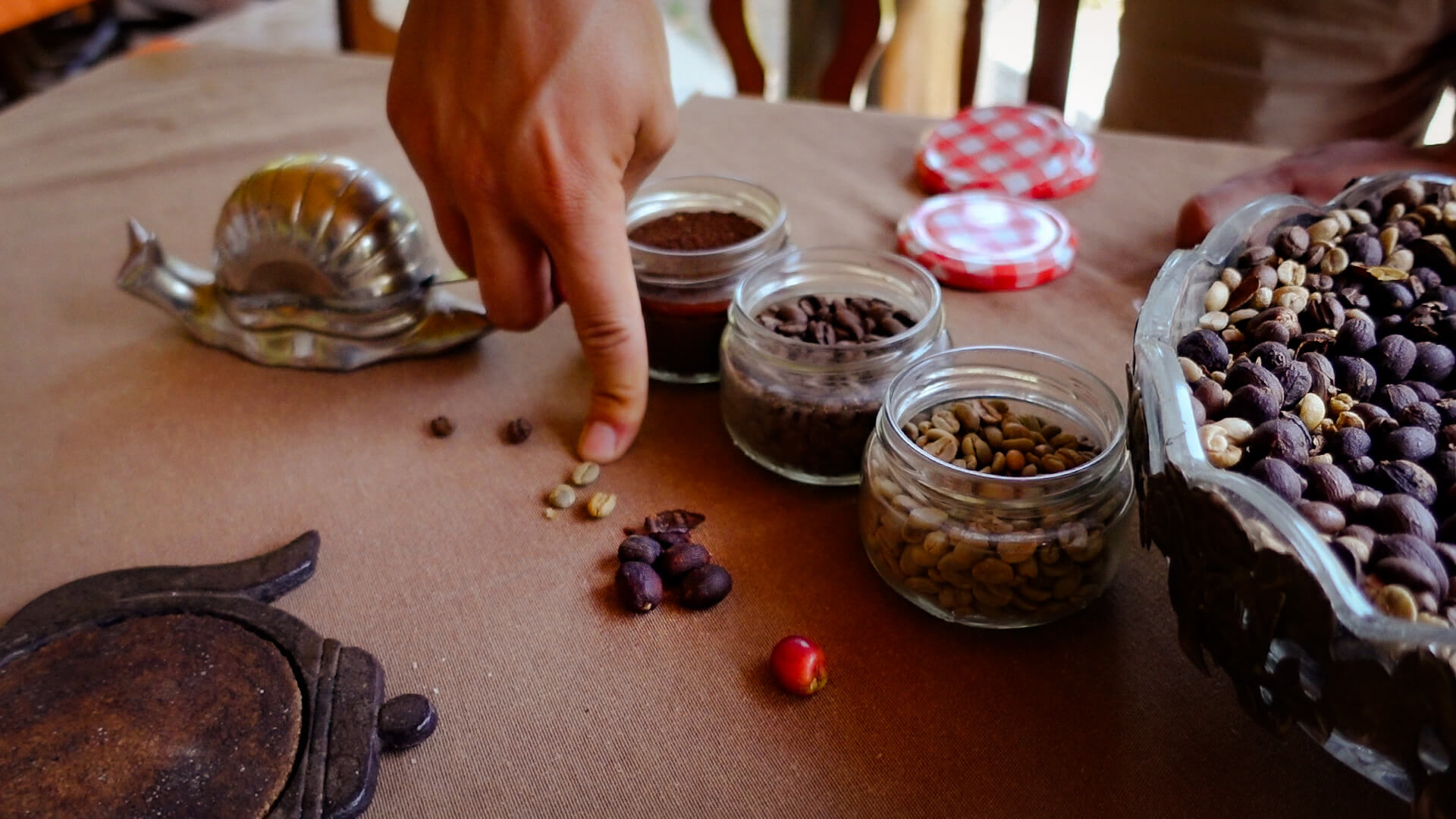 This is obviously something that applies to almost anything that we enjoy in our every day life, which we take for granted without much thoughts on what it takes to get the things that we enjoy into our hands.
Old town of Telde
We leave the coffee plantation in the late afternoon and drive to Telde on the east side of the island to meet Mikel, who is also a P-DTR practitioner and a good friend of John (who fixed my knee and we became friend with during our time on Madeira - here is the video if you are interested to meet John).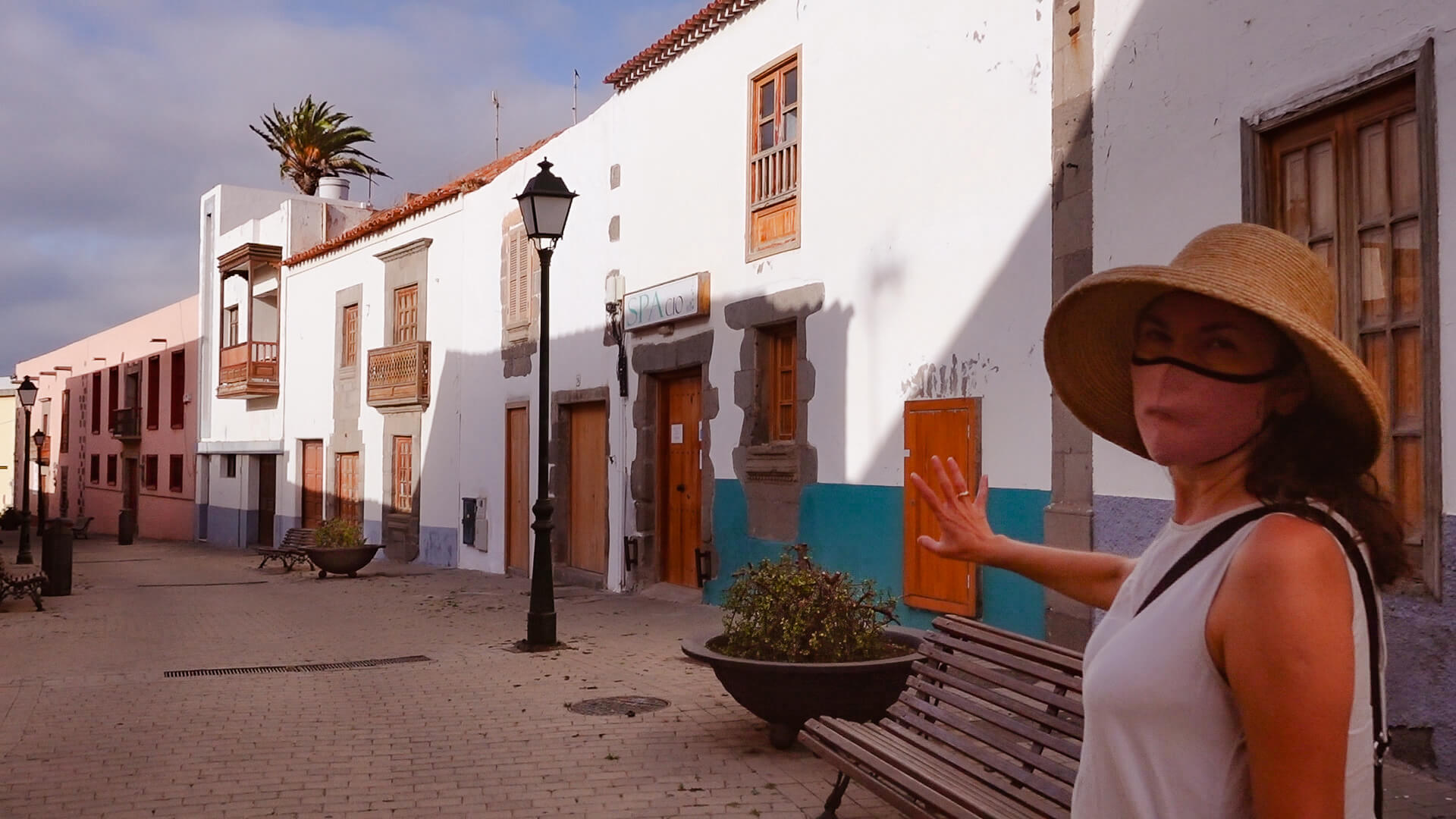 Mikel shows us around the beautiful old town of Telde and we end the day together with a delicious dinner.
Thank you to the family running "La Bodega de Guía", Natanael from "Cafe Platinium" and Mikel for making this day so special for us.